Willkommen in der Kanzlei.
The office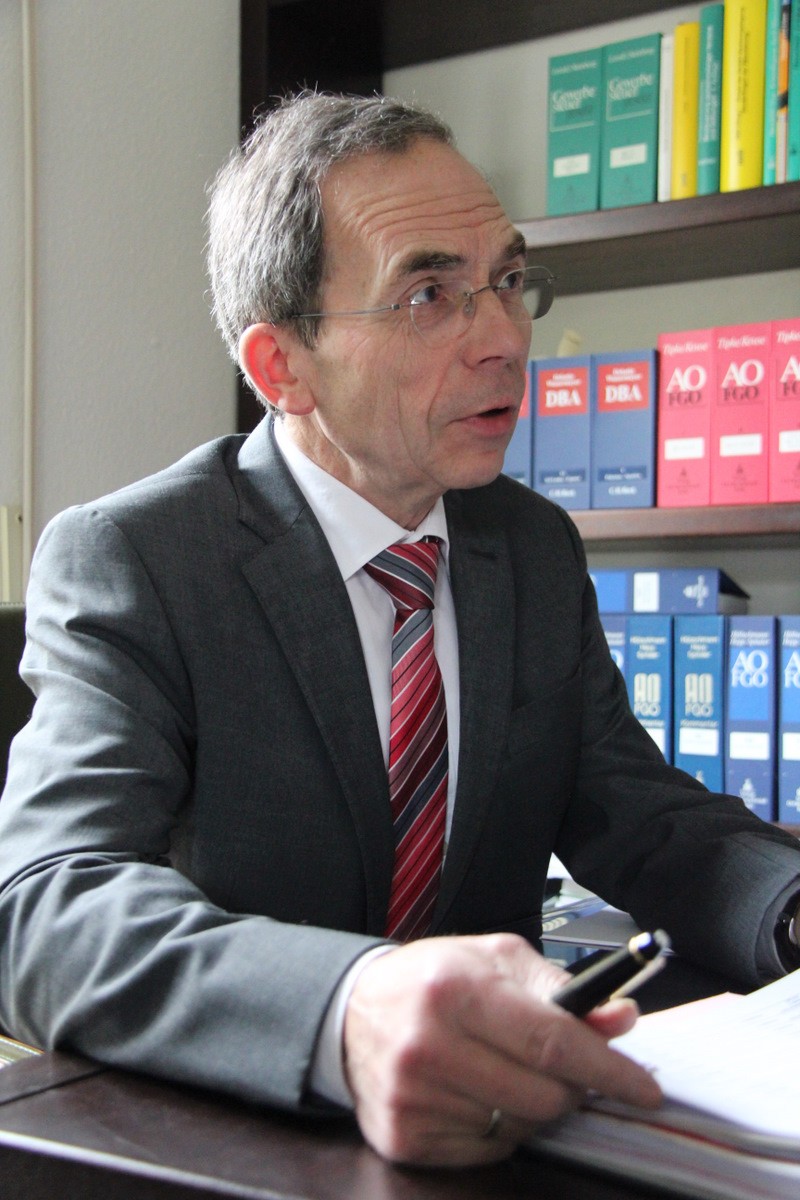 I established the office in 1978 after many years of having worked in a big office with several partners.
In 1986 I also qualified as "Vereidigter Buchprüfer" (which is a kind of a "Certified Public Accountant").
The objective of my independent activities has always been and still is to provide comprehensive consultancy services from a single source. The office owner ultimately remains a client's key contact irrespective of potentially fluctuating support staff.
Throughout 35 years of offering self-employed consultancy services I have gained broad experience in amongst others the following areas: cross-border merger and acquisition projects, supervisory tasks in German and Austrian companies, detailed knowledge of different company cultures not only in Germany, but also in Austria and The Netherlands, design and consultancy during processes for transferring business as well as private assets as part of alternating generations, support for uncounted tax inspections and last but not least on a day to day basis all challenges and questions which lead clients to contact their consultant of trust.
My experience is not an asset as such. Experience only becomes such an asset when applied to my current and future dealings. This becomes an added value when supplemented by permanent training, the use of modern technical equipment and a commitment towards the client based on enjoying work.
Multi-year contacts to colleagues in The Netherlands, France and Austria supplement my service. These contacts have become more import in Europe, which is continuously growing together.
The alignment of the holistic consultancy approach towards the personal relationship is obviously also always geared towards personal consultancy needs in every consideration.
I am committed wholeheartedly to my clients' needs to supported by five qualified and engaged employees who support these targets and the office's philosophy. I would be pleased to support you, too.
Social aspects are also linked to the successful development of the office: the office has significantly participated in the establishment of the FAIR Handelsgesellschaft mbH in Münster. Therefore, it was able to promote the idea of fair trading and our society's accountability in a global economy.